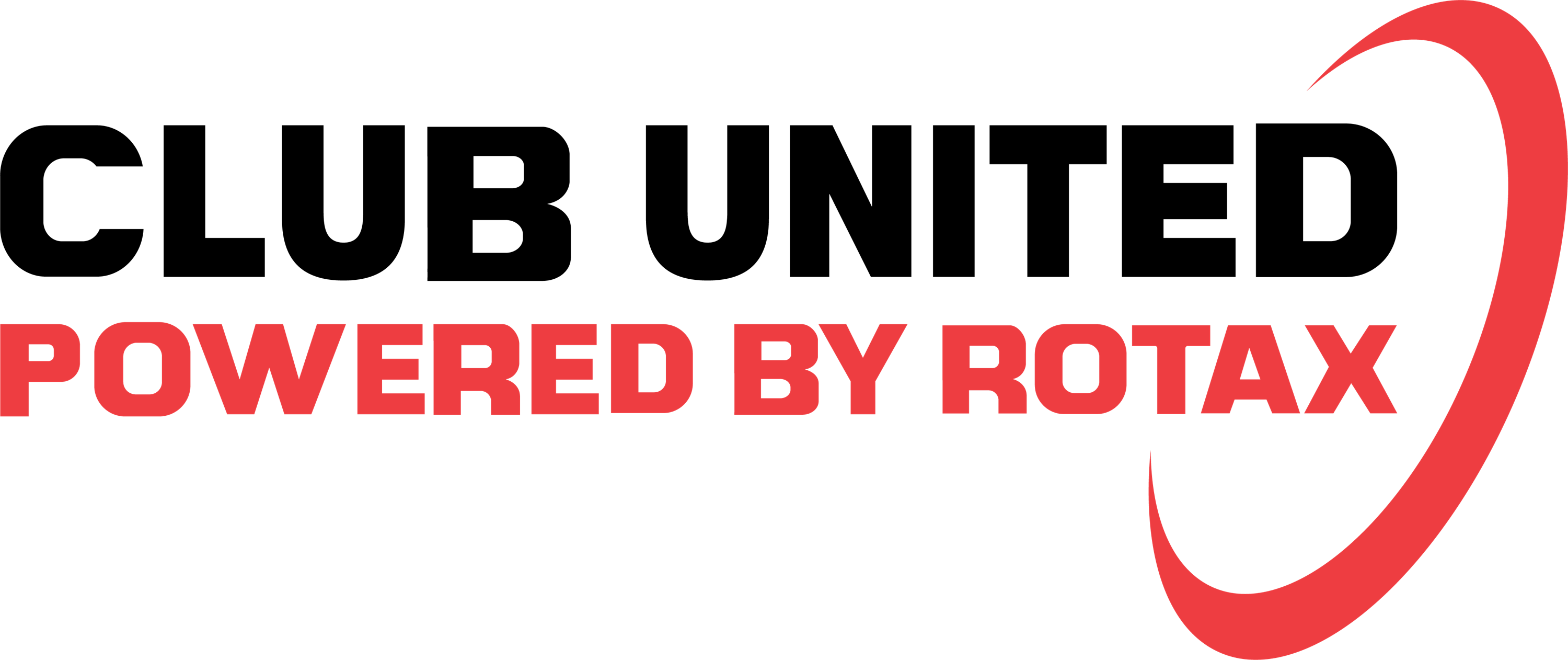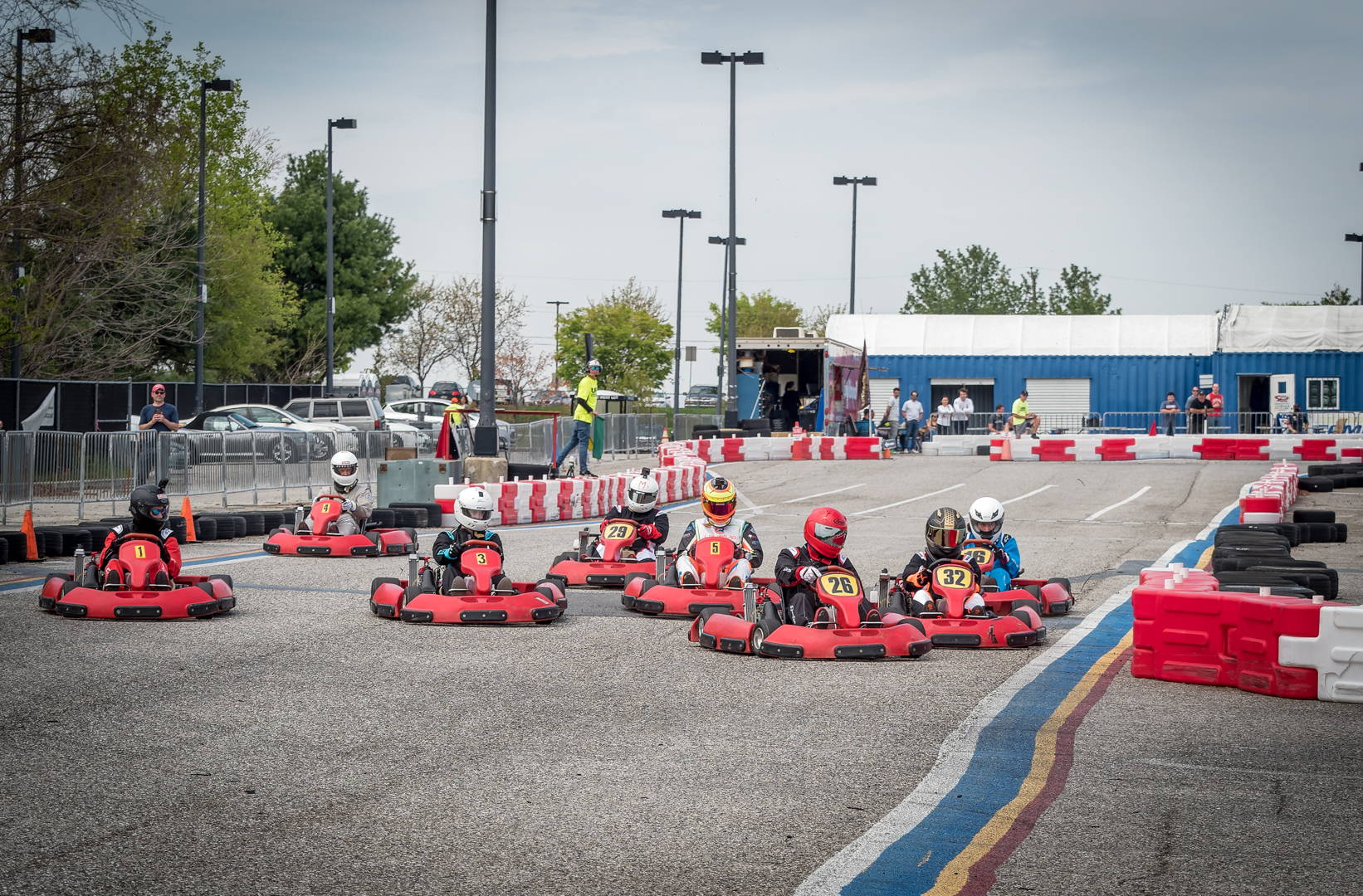 Why did we create the Club United Series?  Why is ROTAX corporate sponsoring the series?
We want to offer the public a new level of karting for the arrive and driver customer, bringing them the closest to competition karting, at a reduced cost.
ROTAX has partnered with United Karting to bring a more serious and competitive level of racing to the United States.
What are the requirements to participate?
A potential driver must achieve an acceptable lap time in our Arrive & Drive CAROLI KART STINGER GX270. An acceptable time is 54.5 seconds per lap, for 2 laps, during one rental session.
&
A potential driver must achieve 80% on the Club United ROTAX electronic exam.
&
A potential driver must be certified "safe" by our staff.
&
Drivers must be 13 years or older and be able to physically control the kart. Seat inserts are provided for smaller drivers.
&
Drivers are required to bring their own kart suits (Non Abrasive) and gloves. United Karting will provide Helmets and neck braces.
What is the COST of the Club United karts?
UK is offering 2 purchasing options:
$90 for 3 Sessions
$125 for 5 Sessions

Who is the target market?
Rental kart drivers that are highly competitive, drivers that are looking for that next level.
AND/OR
Drivers that want to move into competition karting, but don't have the budget or resources.
AND/OR
Competition kart drivers that would like more track time within a competitive and controlled environment.

High Level Requirements for Club United.
When can I practice in a Club United kart?
Club United ROTAX karts are available for rental sessions on 'Open Practice (Competition Kart, Club United and MiniGP)' practice days. Please reference our calendar for availability.

What gear do I need to participate?
Drivers are required to bring their own kart suits (Non Abrasive) and gloves. United Karting will provide Helmets and neck braces.  
How many karts are available?
There are 12 Club United ROTAX karts available at the beginning of the season with 2 in reserve. United Karting plans to add additional karts throughout the season, targeting 35 Club United ROTAX karts by the end of the season.
What happens if I wreck the kart during a race?  Do I have to pay damage costs? How much does it cost to race?
If a Club United ROTAX kart is damaged during a race, and cannot be driven safely, your race is finished for the day. You will not be issued refund or a partial race in the future. This is real racing, not an amusement park ride.
If there is a mechanical failure, such as a broken chain or engine issue, a reserve Club United kart will be provided during the race day.
If a kart you are driving is damaged (your fault or another drivers fault), you are responsible for the labor and parts to repair the kart. The driver is responsible for all costs to repair the kart, if damaged through driving (not including wear & tear). Damage cost/labor is predetermined and available upon request. A kart damage waiver is required to be signed, before participating.
&
The cost per race day is $300, nonrefundable if you do not show up for your
race.
How are consumables covered (fuel, tires, etc) with the Club United Series?
All consumables are covered through your United Karting Race Fees. This includes tires and fuel.

What classes are racing in the Club United Series?
We're running two age groups:
JUNIOR 13-18 years old (LIGHT & HEAVY)
SENIOR 16+ years old (LIGHT & HEAVY)

Do I get new tires every race?
NO - We do not mount NEW tires on Club United Karts for races.

We use MG Red and Mojo Red Tires on our CU Karts.  

All CU karts run USED TIRES with the wear indicators present at the beginning of the race. This ensures a level playing field, while making the CU affordable.  

Here is an example of a tire with a wear indicator below.
(Notice the small hole on the top left of the tire)
*If a tire does not have a wear indicator present at the BEGINNING of the race, the tire will be replaced.
*If cords are exposed on a tire during a race, the tire will be replaced with another used tire with both wear indicators present.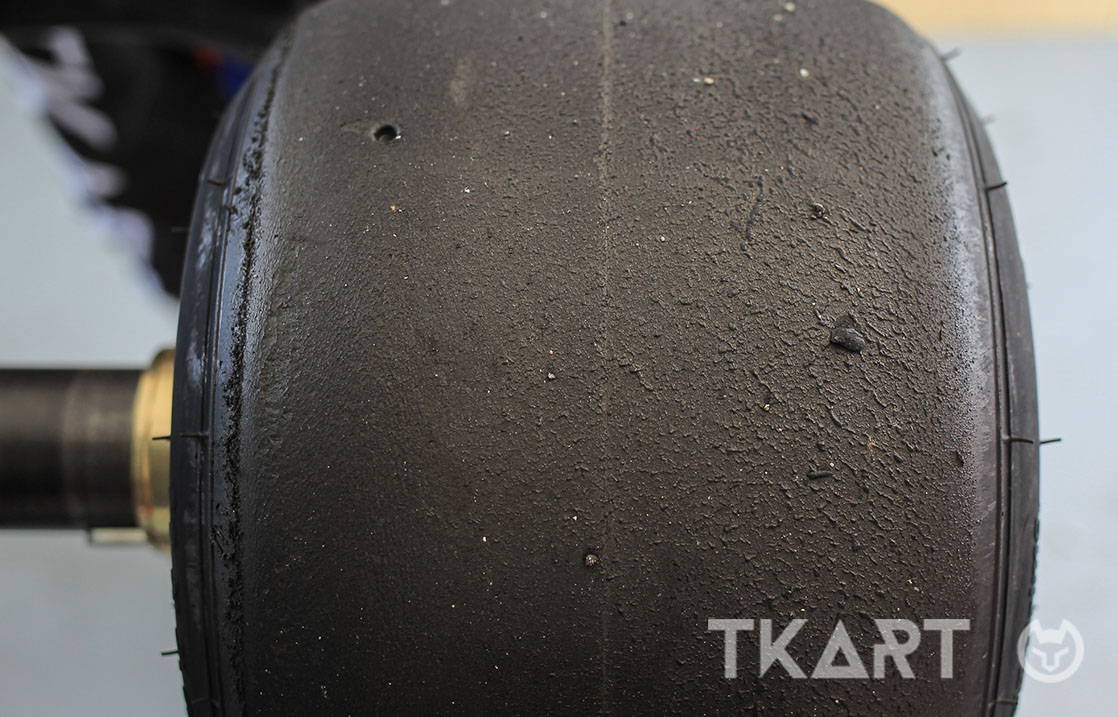 Karts are assigned through a lottery system. All Club United ROTAX karts have the same configuration.  
Can UK waive the requirements to race a Club United kart because I race a competition kart OR because I was once an amazing race car driver?
No. We charge $85 to listen to amazing racing stories. Per experience, these guys are usually the ones that end up in the barriers on the first lap. Don't be that person, follow the process.
Who will the Club United Series be run, when will be points be posted?
Points will be posted on the United Karting website, we have a page dedicated to the Club United ROTAX points. The points will be posted five days after a Club United ROTAX race event. We're still working out the number of total races that will be counted, verse waived. Please standby for more information.
Will weight boxes be used?
Weight boxes will not be used initially, but we plan on adding these to the Club United ROTAX Series later in the season. COVID has impacted the supply chain and obtaining weights for these karts have been challenging.
How are karts assigned for races?

STEP #1 - For a new race, driver names will be placed in a hat, and picked to create a sequential list of drivers (Example 1 thru 6)

STEP #2 - Then kart #s will be picked from a hat and assigned to the drivers, assigned to the sequential list of drivers that was created in STEP #1.

* This process will be completed during the Driver's Meeting in front of all the CU Drivers.